---
HOW TO ORDER
Message me on Instagram, Deviantart or Twitter using my commission form or character design form. I will respond within 1 day to say whether I'll accept the commission or not. Please be patient.
Accepting the commission does not mean I'll immediately start working on it. It means I will write up and send the invoice within 3-4 days. If you need it sooner, there is a "Rush Order" fee. I start rush orders within 1 day of accepting the commission.
Late responses means slower turn around time. Please respond in a timely manner, especially on rush orders.
HOW TO PAY
All of my prices are set as USD and DA points. Use a converter if you don't know the price in your currency.I only accept payment through PayPal, Venmo and DeviantArt.
If you are paying through PayPal, I'll send you an invoice.
If you're paying through Venmo, I'll send a money request.
If you're paying using DA points, I'll set up a commission for you in the shop section on my DA page.There are pricing tiers for both personal and commercial commissions. They are located in my TOS. If you are still unsure about which pricing tier your commission falls into, just ask me.
I WILL DRAW:
Original characters

Female and male chibis

Fanart

Ecchi/light NSFW content

Soft gore

Creatures and pets with a character

Simple and complex backgrounds
I WON'T DRAW:
Fullbody/non-chibi male characters (halfbody male characters are okay)

Hentai/erotic content

Fetish content

Heavy gore
COMMISSION FORM
Payment method:

Paypal e-mail, Venmo Handle or Deviantart username: (Depending on which payment method you're using):

Commercial or Non-commercial:

Coloring style:

Character's name:

Character's personality traits: (mood, likes, etc)

Fullbody visual reference of the character: (I need at least one)

Who is the original character designer:

Background: (simple or transparent for free)
CHARACTER DESIGN FORM
Colors you want:

What style of clothing?: (Simple, layered, many ruffles, punk, etc.)

Some reference images of the clothing style:

Any unique defining traits: (Animal ears/tail, short or tall, scars, hair color or eye color, etc.)

Important Items:

Notes: (If there's anything you need to tell me)
PRICES AND SHADING STYLES
BELOW
---
COLOREDSKETCH
Chibi: $50 or 5000 DA points

Bust: $50 or 5000 DA points

Halfbody: $65 or 6500 DA points

Fullbody: $80 or 8000 DA points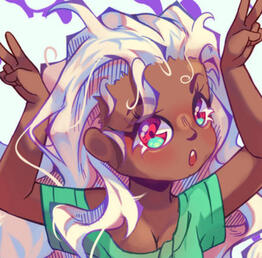 ---
SEMI-CELSHADING
Chibi: $70 or 7000 DA points

Bust: $70 or 7000 DA points

Halfbody: $95 or 9500 DA points

Fullbody: $110 or 11000 DA points
---
!This style is currently under renovation!
SOFTSHADING
Chibi: $95 or 9500 DA points

Bust: $95 or 9500 DA points

Halfbody: $110 or 11500 DA points

Fullbody: $125 or 12500 DA points
---
CHARACTER DESIGN
SHEET
I will make a fully fleshed out character concept sheet from the character themselves to any items you feel are important to themSince every character is unique and everyone wants something different on their sheet, every pricing quote is differentI'll always tell you the price to expect before I send an invoice, don't worry ^^'
♥ THANKS FOR LOOKING THROUGH
MY COMMISSIONS ♥